MIRAD microwave offers antenna feed systems in different frequency bands and for several different applications. Our systems are designed to fit in our customers reflector antennas, typically used in satellite ground station business. Over the past decades, MIRAD has designed, manufactured and supplied a large number of standardised systems for customers all over the world. Our systems provide receive, trecking and transmit posibilities in the range from 1 GHz up to 70 GHz. From single-band receive-only systems to transmit-receive band separation or special multi-band solutions, MIRAD offers a broad portfolio to cover the desired customer requirements.
Our standard feed systems can be configured with a large number of different options to provide the best possible solution for our customers' requirements and conditions. We provide different solutions for our feed tubes, feed assemblies and feed networks.
The following frequency ranges are covered dy our designs:

L-band
S-band
C-band
X-band
Ku-band
K-band

Ka-band
Q-band
V-band
L-/X-band

S-/K-band

S-/X-band

S-/X-/Ka-band

C-/Ku-band
X-/K-band
Ku-/DBS-band
Ka-/Q-/V- band

Q-/V-band
Our feeds can be assembled in a variety of configurations to meet appropriate performance and demand requirements. Depending on the application the systems can be equipped with
Feed horns including single or double feed window
TE21 tracking coupler for monopulse tracking signal generation 
linear or circular feed combiner (also switchable solutions)
rotational polarizer unit for linear polarization (prevents rotation of the entire feeed or tubus for polarization adjustment)
Our feed networks are designed according to our customers requirements. Redundancy or polarization switching can bi implemented. Compact design and optimized path routing minimizes system losses. We provide signal sample couplers for TX signal measurements as well as LNA signal calibration coupling in the Rx path.
Due to a large number of MIRADs standard components like directional couplers, high- medium- and low-power terminations, pressure windows, air-inlets, power splitters or filters in combination with our in-house waveguide production, MIRAD has a strong felxibility in system design.
Manufactured feed networks are RF & pressure tested prior to delivery. Active RF components such as LNAs can either be supplied by the customer or purchased and integrated directly by MIRAD.
MIRAD's systems can be designed to fit into the customer's existing feed tube, or they can be supplied with a tube designed by MIRAD. We provide a custom interface for easy on-site integration. Depending on the environmental conditions and the customer's needs, the supplied feed tube can be equipped with various options, such as:
Maintenance and service doors for access to relevant equipment (LNAs, switches, etc.). 

Rain blower to ensure a dry radome.

De-icing of the radome

Fan for air exchange between tube and hub

Insulation of the feed tube walls to prevent condensation inside and to protect the system from thermal, enviromental effects
In order to prevent moisture and dirt from entering the feed system, the feed horn aperture is closed with a feed window (radome). Depending on the diameter of the aperture, the frequency and the internal overpressure, different materials can be used. MIRAD can provide you either with a customized pre-cut of your feed window according to your sketch or with sheets of Kapton™, GoreTex™ or Sefar tissue.
Custom Build Feed Systems
MIRAD's feeding systems can be adapted to any type and make of antenna. We offer feed systems for standard or customized antennas. Also antenna refurbishment and feed excahnge options are possible. 
Especially for customized solutions, MIRAD provides also the reflector design including an accurate prediction of the expected antenna performance. When designing a feed system, our policy is to use as many of our standard modules as possible, e.g. the feed combiner or filters, to minimize project risks and ensure cost efficiency and acceptable delivery times.
Over the past decades, MIRAD has realized several specialized and complex designs, e.g. for scientific applications such as RX/TX and tracking systems for the Deep Space Network of the European Space Agency (ESA), multi-band feed systems for remote sensing applications or acquisition aid systems for satellite launcher tracking during the lift-off phase.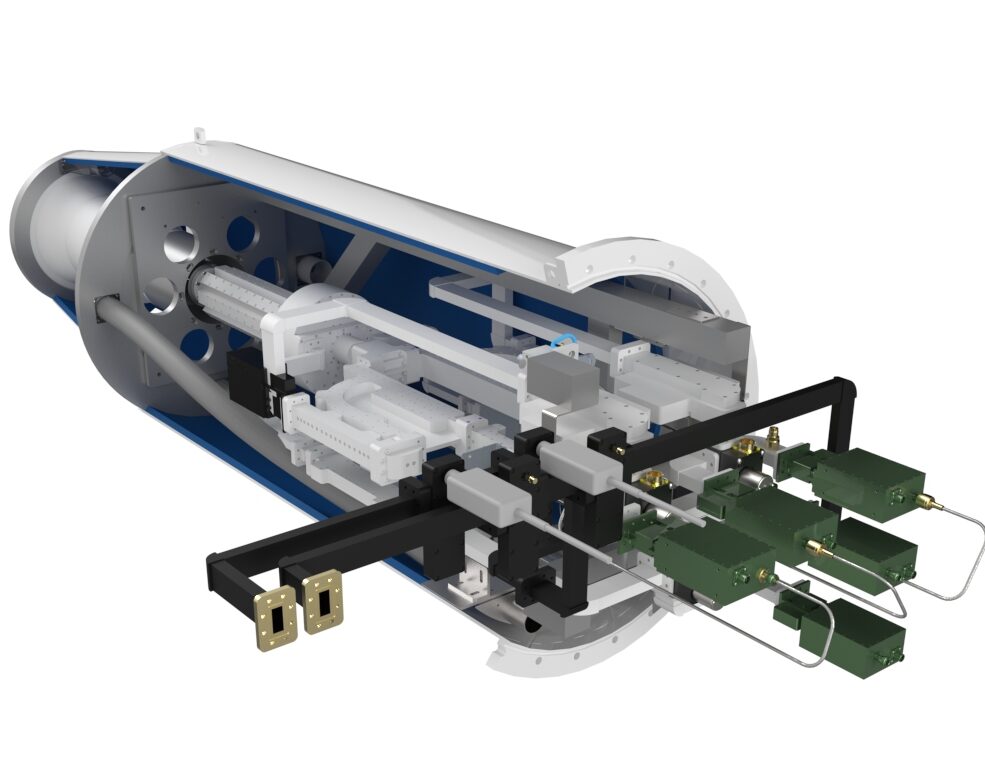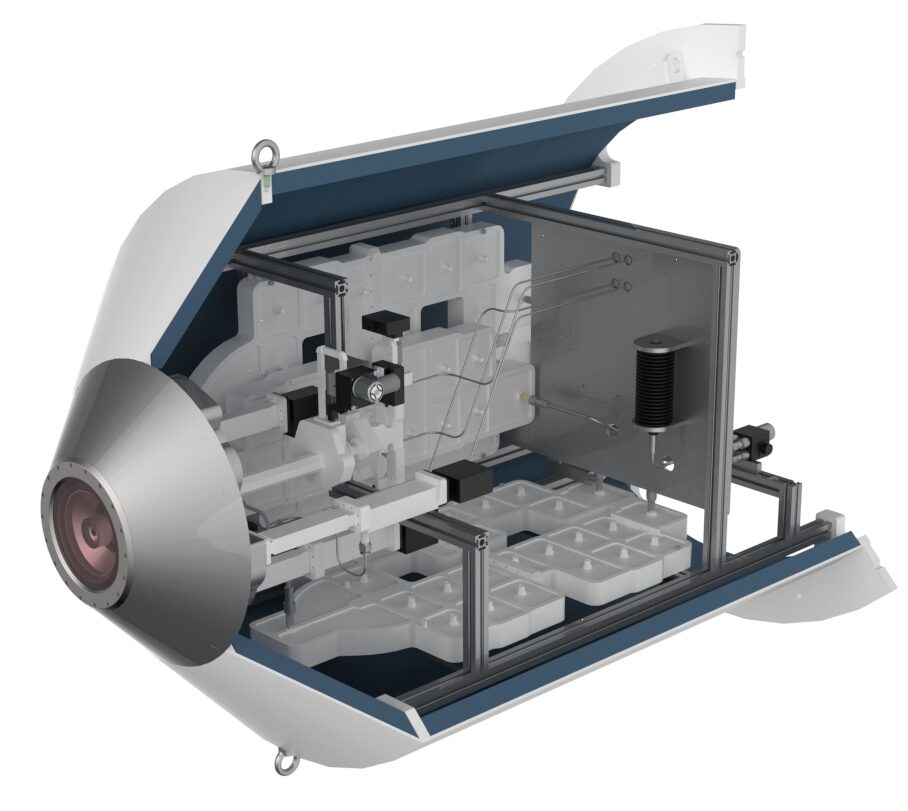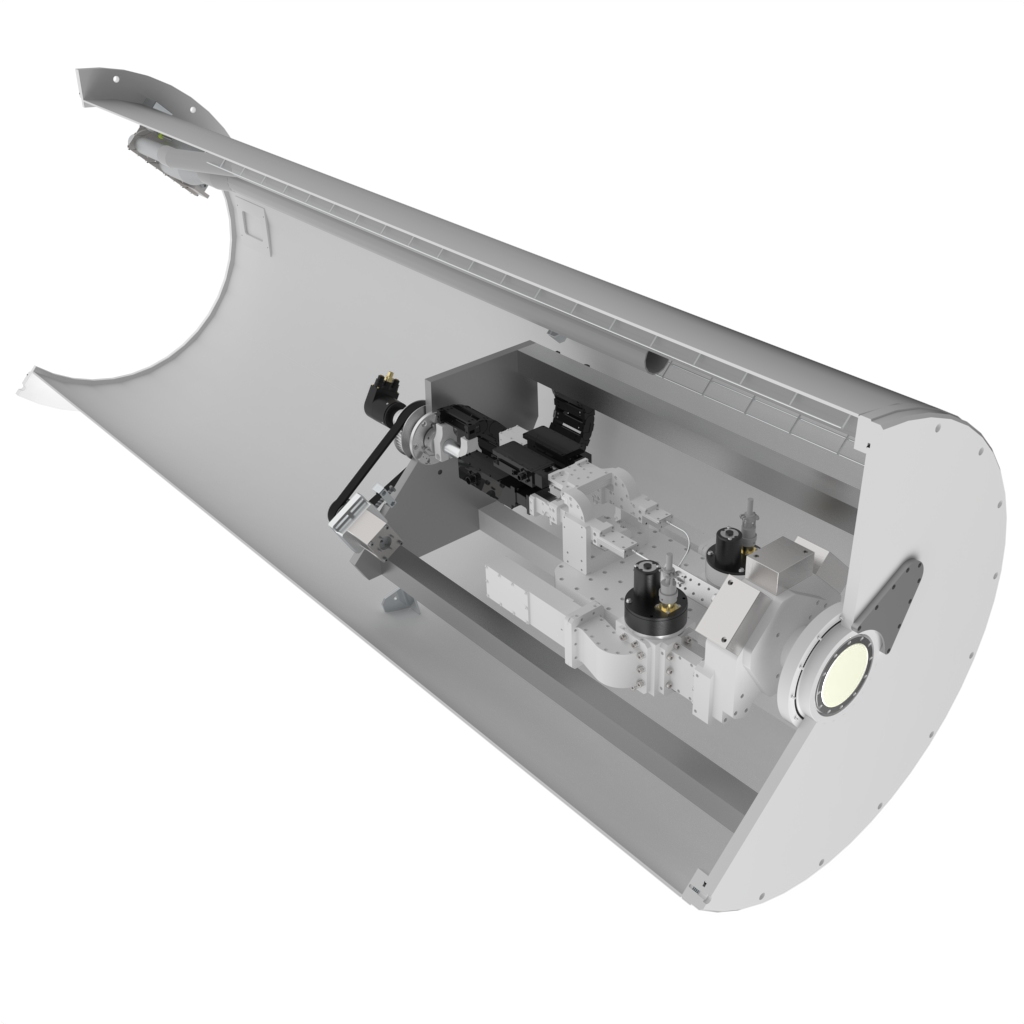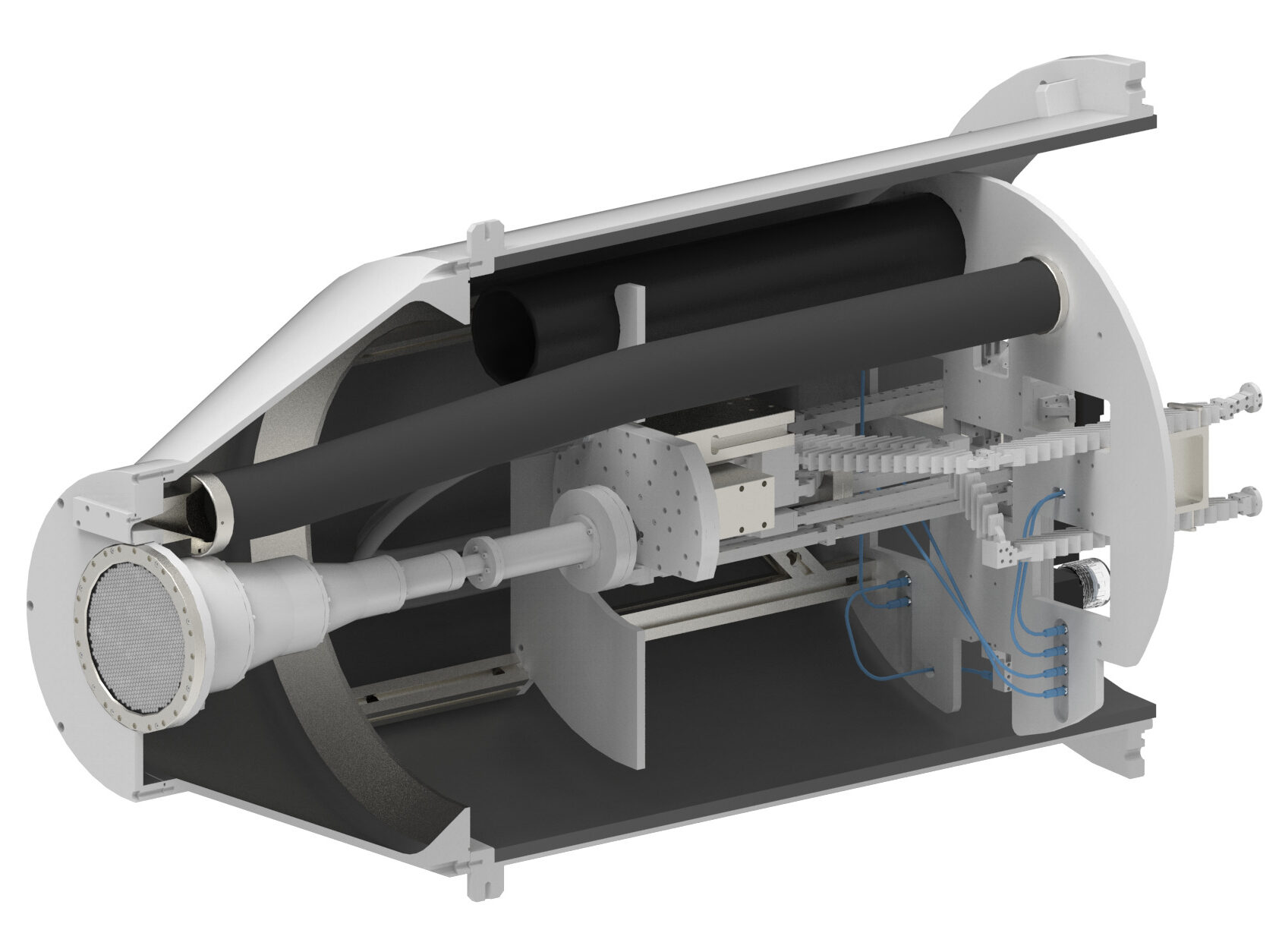 MIRAD's long term experience in RF system design and development is also reflected in our proven switching and combination systems for channel combination. Whether a small 2:1 back-up solution in a 19″ rack or a complex waveguide switching system with the required filters, loads, couplers and hybrids, MIRAD's modular components can easily meet customers' requirements. All components used are designed for high power applications up to several kiloWatts. The losses in such a switching and combination network are minimized by silver plating the surface of the installed components. To ensure frequency stability and long life reliability, MIRAD's switching and combination systems are equipped with temperature control units (TCUs) and forced air cooling elements that ensure balanced system behavior.
A large number of MIRAD multi-channel switching and combining systems are in operation around the world.
General lay-out of the system and position of the in- and outputs according to customer specification
Systems are expandable as a result to modularity
Compact design generating minimal system losses
Integrated coupler filter combiners are precisely tuned to required center frequencies (also available as single components)
Availability of optional on-site installation and support by MIRAD