One of MIRADs specialties is the design and development of frequency selective components to combine and separate RF signals. The product spectrum ranges from transmit and receive reject filters over harmonic reject filters to coupler-filter-combiners (CFC) for narrowband channel isolation up to complex multiplexing systems. Complexe frequency selection with small guard band and high isolation requirenments for any application can be requested to our sales team. Our highly skilled engineering team will serve you a corresponding solution approach. For high power applications, low insertion loss values or special isolation behaviour, MIRAD provides a suitable solutions for all needs.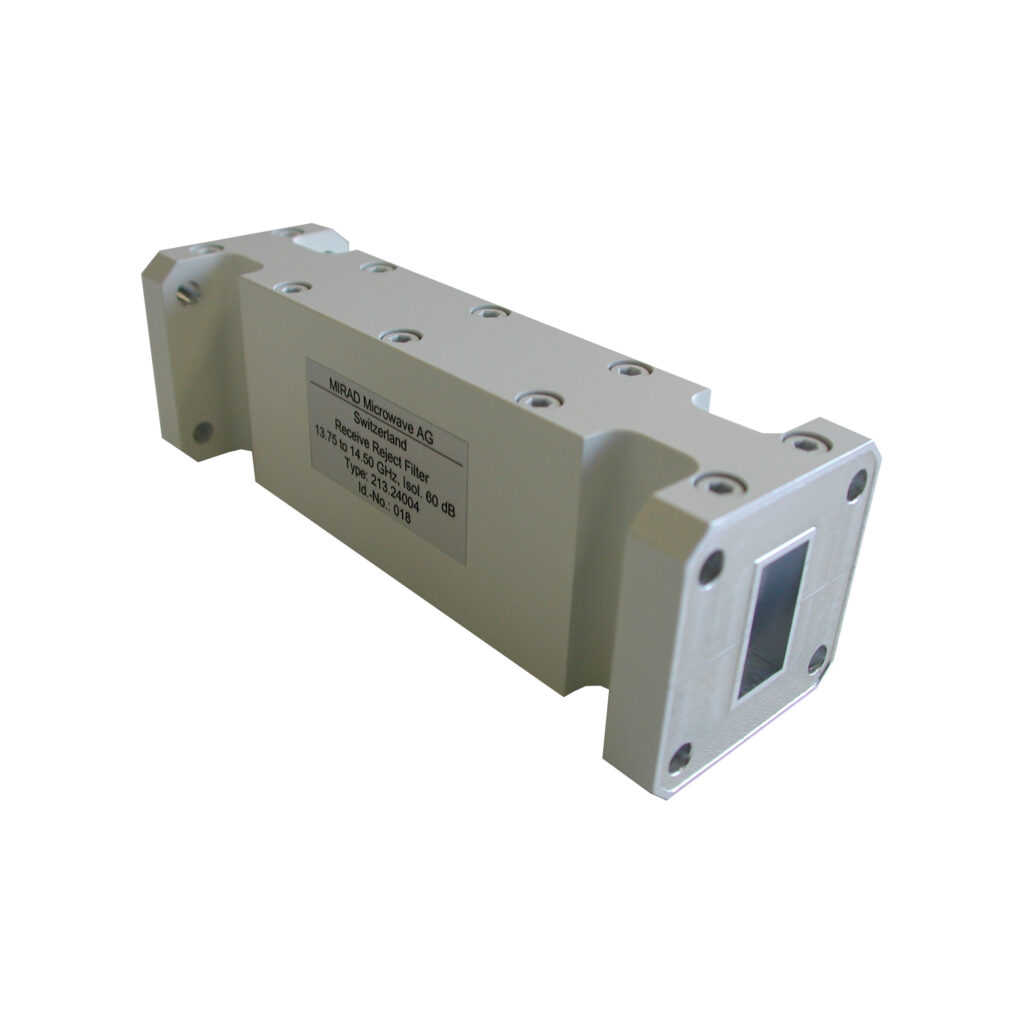 Microwave filters are a fundamental component in the satcom industry's signal processing. They allow signals to pass within their passband and block signals outside of the passband. 
Important transmission chracteristic specifications include isolation/rejection, the steepness of the bandedge (roll-off), insertion loss, return loss and group delay characteristic. The filters mechanical dimensions go hand in hand with its isolation and steepness. The higher the filter order, the better is the isolation to the stopband. A higher order filter provides more rejection, requires more space and has higher insertion loss.
High Q-Factors / Low insertion loss 

High power handling

Precise and accurate material simulation

Customized combinations of filter topology for best performance
Excellent temperature stability
Best return loss
High stop-band attenuation
Any filter is available as single component. However, adaptions to the customers interface or flange style are available.
Waveguide Diplexers & Multiplexers
A diplexer is a three-port device that combines or separates a common signal with two combined filtering structures. Typically diplexers are relatively broadband and therefore they are used to separate receive and transmit signals inside one frequency band or isolate complete different frequency bands. Most important requirements on these components are frequency coverage, out-of-band rejection, isolation between the passbands, insertion loss and return loss characteristic. Thanks to many years of design know-how and the close exchange between engineering and our in-house production, a lot of our designs can dispense with tuning elements to achieve excellent electrical properties. 
High Q-Factors / Low insertion loss 

High power handling

Customized combinations of filters

Best return loss

High stop-band rejection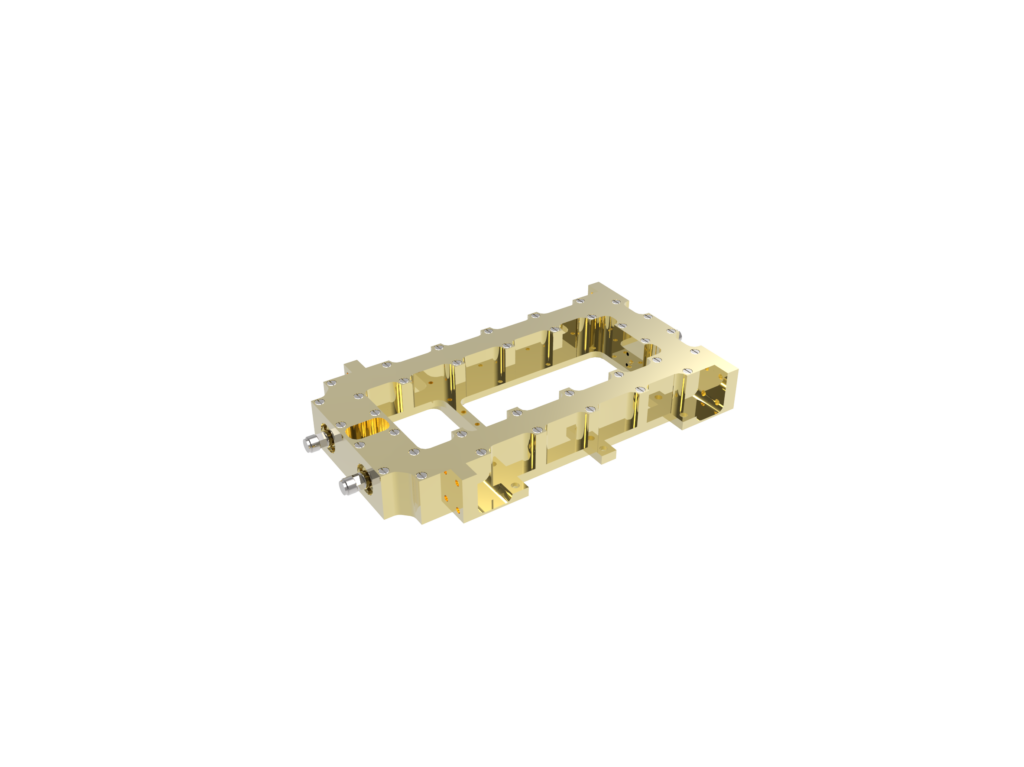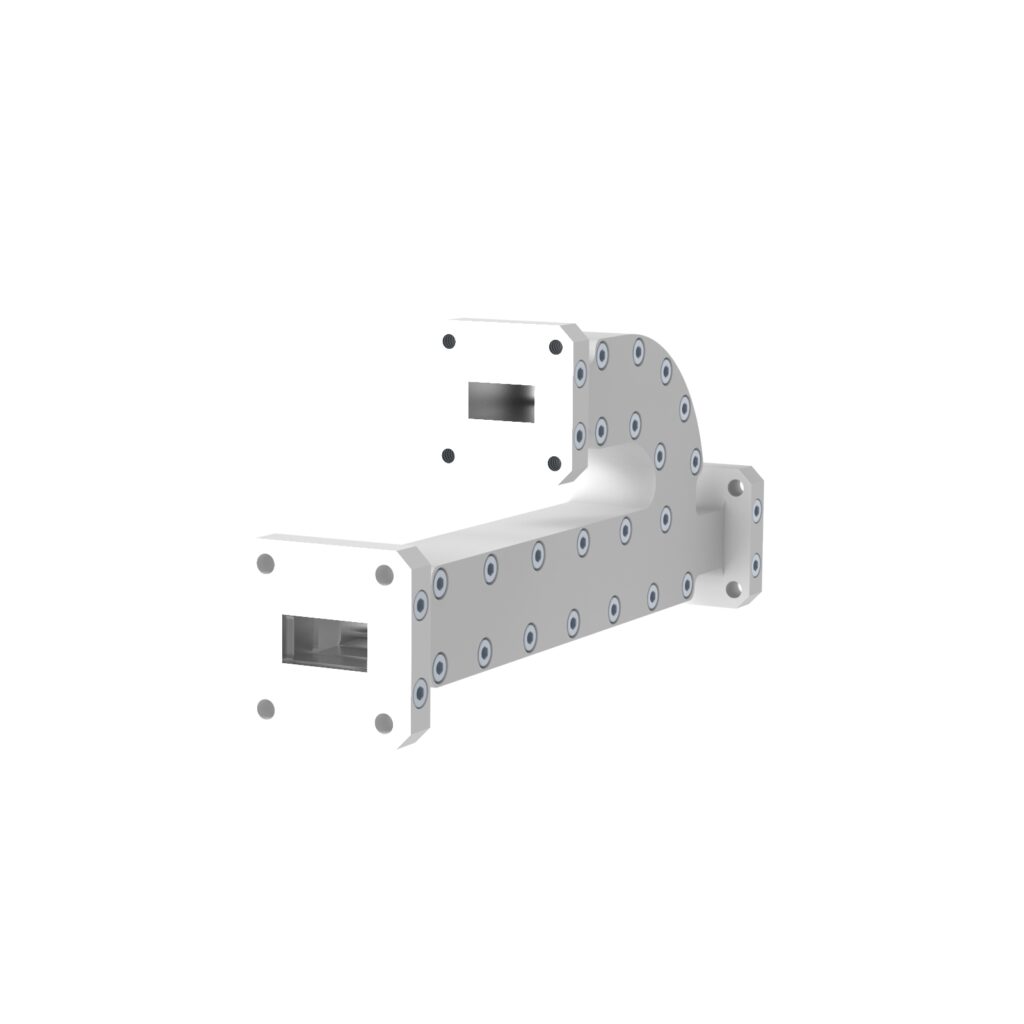 A diplexer that is extended by an additional frequency selective filter, is referred to as a triplexer or multiplexer. Wideband multiplexers are integrated as a fixed component in our multiband feed systems. For narrowband channel multiplaxing and combining, a network of coupler-filter-combiners can be used to transmit different frequency channels from each HPA to one single antenna feed. . MIRAD offers such modular multiplexer systems for different frequency ranges.
Several versions and configurations of waveguide filters, diplexers and multiplexers are available in or for the following frequency bands:
Please note that the filters, diplexers and multiplexers are available in a broad range of different types with different performance specifications. Just contact us with your specific requirements and we will provide you with all necessary details immediately. If a standard filters does not meet your specification, our engineering is at your service to design a customized solution.