MIRAD microwave has successfully participated in the exhibition "Space Tech Expo Europe 2022" and was present with a booth in the exhibition hall 5 in Bremen, Germany, from 15th to 17th November, 2022. Our team was able to welcome very interested and knowledgeable people at our booth and would like to thank all new and existing customers, as well as project partners, students and all other incredibly interested visitors who showed us their interest in our business field and in our company, thus making this great show possible.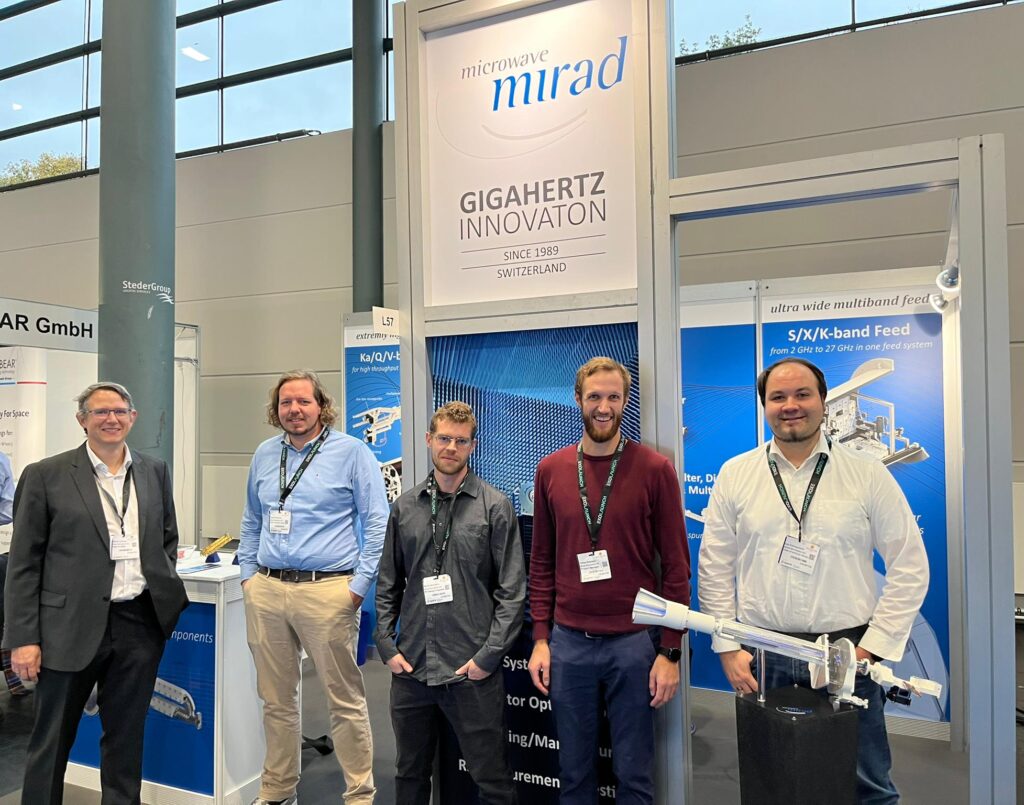 Space Tech Expo in Bremen is a leading meeting place for the satellite and space industry supply chain and is one of the largest space events in the world with a large number of exhibitors and interested trade visitors. The space and satellite communications sector continues to grow at a fantastic pace, offering new opportunities and challenges with its wide range of technologies. This year, MIRAD was a participant of this great event to get in touch with technical and executive representatives of the European space and satcom industry.
A big thank you also goes to the whole MIRAD team who contributed to the success of this event with their commitment and support.
MIRAD microwave
Your reliable partner for Gigahertz Innovation