The high power / low PIM X-band feed provided for a governmental application is WGS (Wideband Global Satcom) compatible.
The Galileo Project is Europe's initiative for a state-of-the-art global satellite navigation system, providing a highly accurate, guaranteed global positioning service under civilian control. The fully deployed system will consist of 30 satellites and the associated ground infrastructure.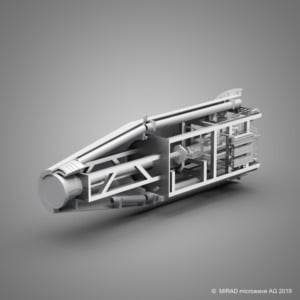 The European Space Agency (ESA) is positioning several data-relay satellites in the geostationary orbit to relay information between non-geostationary satellites, spacecraft, airborne platforms and fixed ground-stations. The EDRS reduces time delays in the transmission of data intensive and time critical applications and ensures on-demand data availabilty at the right time at the right place.