National and international satellite missions such as the European Earth observation programs like Copernicus or the Sentinel satellites provide observational data on the state of the Earth's ecosystem. In addition, the numerous new missions, e.g. the introduction of new transmission technologies such as the European Data Relay Satellite (EDRS) System, are generating exponentially increasing data volumes. These missions require increasingly powerful receiving facilities and ground station technology. For this reason, the German Aerospace Center (DLR) has commissioned a new tri-band remote sensing antenna at its Neustrelitz site.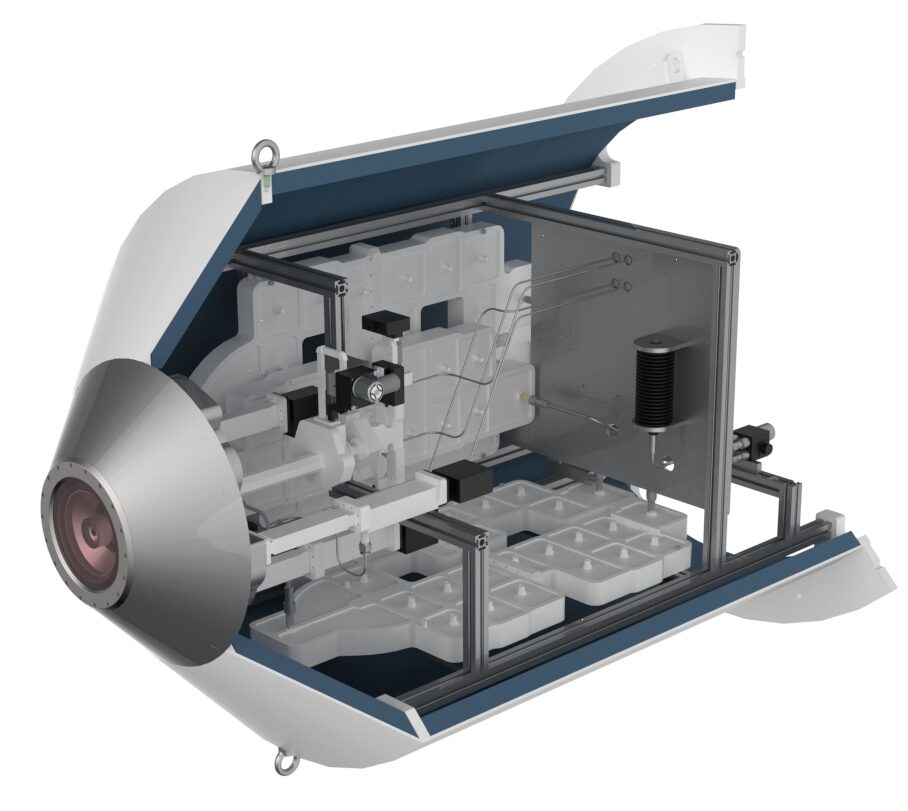 This 11.5-meter ring-focus (ADE) antenna system combines operation on S/X- and K-band frequencies at the same time and place. MIRAD delivered a dual circularly polarized S/X/K-band feed system for this ground station antenna. The feed horns have a concentric architecture with the largest S-band structure on the outer row and the smallest K-band aperture in the center. The optimized junction for S- and X-band provide very good conditions for sum and delta signal transmission. The K-bands horn and circular waveguide are connected to a MIRAD standard feed combiner including a TE21-mode tracking coupler. The overall feed system design results in a very compact and highly integrated network solution with very low losses. The S-band diplexers use a folded design architecture to keep the physical length as short as possible. The feed components such as diplexers, OMTs and monopulse tracking couplers are integrated in a thermally isolated and ventilated feed tube.
Since 2016, the ground station is still in operation and the communication works as expected. On site measurements show excellent results with high antenna efficiencies.
Key technical challenges:
Lowest possible losses
Compact feed horn design due to applied concentric concept

Coaxial S-band tracking network

Highly integrated design
Combination of three frequency bands
Key functionalities:
S-band TX & RX capability (2.025 – 2.120 GHz & 2.200 – 2.300 GHz)
X-band RX capability (7.800 – 8.500 GHz)
K-band RX capability (25.50 – 27.00 GHz)
Dual circular polarization in all bands
Triple tracking operation in S-/X- & K-band
Powerhandling 200W
Project partner:
Deutsches Zentrum für Luft- & Raumfahrt (DLR), CPI Vertex Antennentechnik GmbH